A common error that can occur when configuring a connection to Zoho CRM using our driver is 'Error during handshake:  No common application protocol exists between the client and the server'. This error is occurring because while the drivers default to using HTTP 2.0, Zoho's servers are currently rejecting HTTP 2.0 and are only accepting HTTP 1.1. 
To resolve this error, please open your connection configuration and in the Miscellaneous section set the 'Other' property to 'HTTPVersion=1.1'. As shown below: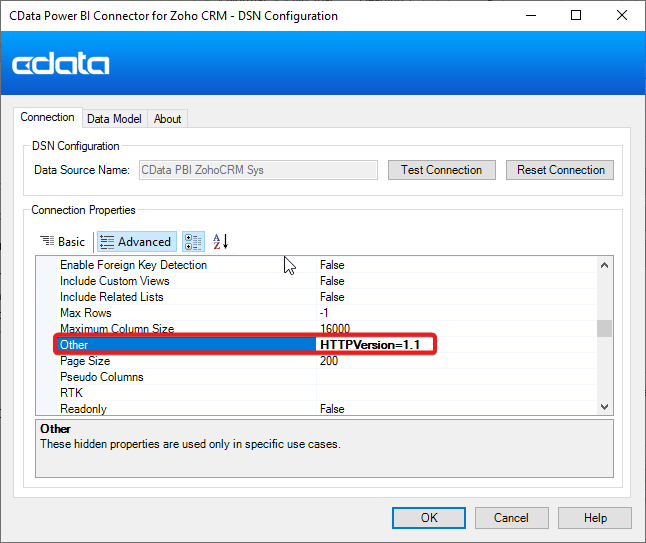 After setting this property, the issue should be resolved.