If you are trying to utilize the AuthScheme OKTA as your authentication method of choice, you might've stumbled upon this error.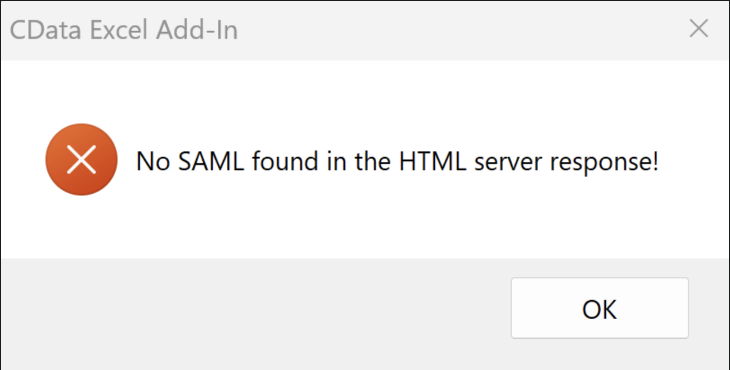 This error indicates an issue with the Login URL you've set in the SSO Login URL connection property. What this means is that you must employ a URL integrated with the SAML endpoint. To identify the accurate URL, simply log in to your OKTA account, navigate to Applications, and locate the specific application you're aiming to connect (I am using Sage Intacct in this illustration). 
From there navigate to the Sign On section and delve into the More details subsection. Within this area, you will be able to locate the Sign on URL: 
Be sure to incorporate this URL into the SSO Login URL connection property. 
Please reach out to support@cdata.com if this does not resolve the problem for you.