While trying to replicate large tables into Oracle destination, you might encounter the following error: "ORA-01013: user requested cancel of current operation". This happens because the command execution takes longer than the default timeout value. 
To resolve this, you need to increase the value of the CommandTimeout option in the Job/Task Advanced Settings. The default value of this option is set to 300 (seconds):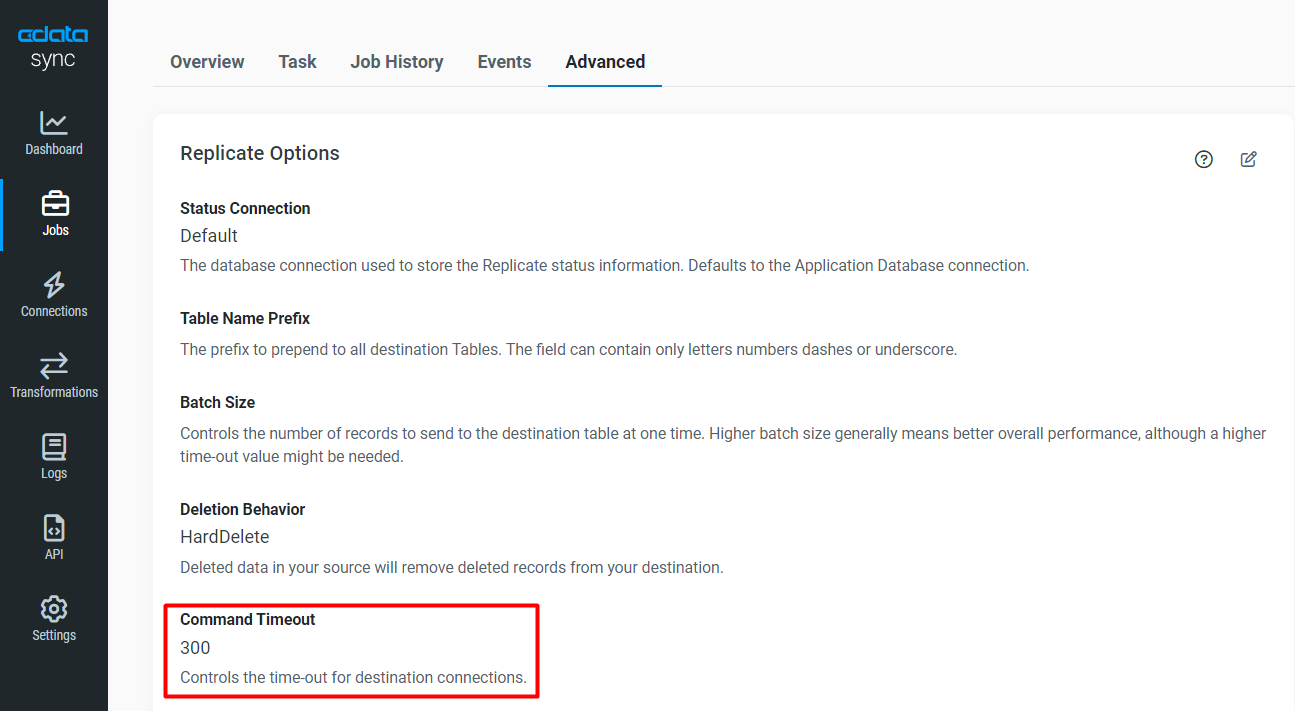 For more information, please refer to the "Advanced Job Options" section of the CData Sync documentation:  
https://cdn.cdata.com/help/ASJ/sync/Advanced-Job-Options.html#:~:text=Command%20Timeout,for%20destination%20connections. 
Please reach out to support@cdata.com if you run into any issues.