This error usually happens when connecting to a local data source. If your use case is cloud based (non-local) we highly recommend the use of Connect Cloud as it removes the Power BI Gateway as an element and makes the flow much simpler and user-friendly. 
Whenever you are working with our components with Power BI you might encounter this error when trying to Publish your report to PowerBi.com: 

This means that while the report is published, you won't be able to refresh it because it has been disconnected from the data source. 
One reason for this error is the Data Connectivity Mode that you choose in the Connector Configuration page.  
There are two options to this Data Connectivity Mode, Import and DirectQuery. 
You can query data using our drivers using both modes. However, when publishing to Powerbi.com it is important to note that setting the Data Connectivity Mode to DirectQuery will result in the above error when publishing.  
To resolve the issue, when publishing make sure that the Data Connectivity Mode is set to Import like below: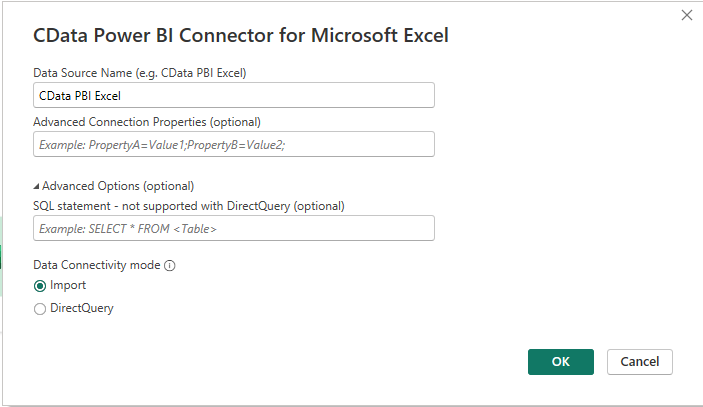 This will ensure that the report will be published as well as refreshed by connecting to the On-Premise Data Getaway. 
If you have published a report previously through DirectQuery with the same name, make sure to delete it before republishing it through the Import Data Connectivity Mode. This will ensure that no errors will pop up and you should get the following message: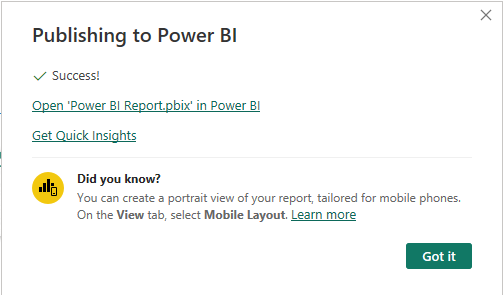 If you want to learn how to refresh your data automatically via the On-Premise Data Gateway check the link below: 
https://www.cdata.com/kb/tech/quickbooks-powerbi-gateway.rst  
Please reach out to support@cdata.com if this does not resolve the problem for you.