After installing the most recent hotfix for your CData Power BI Connector, it is possible to face the 'Uncertified Connectors...' warning and furthermore not be able to find the desired CData Connector listed in Power BI.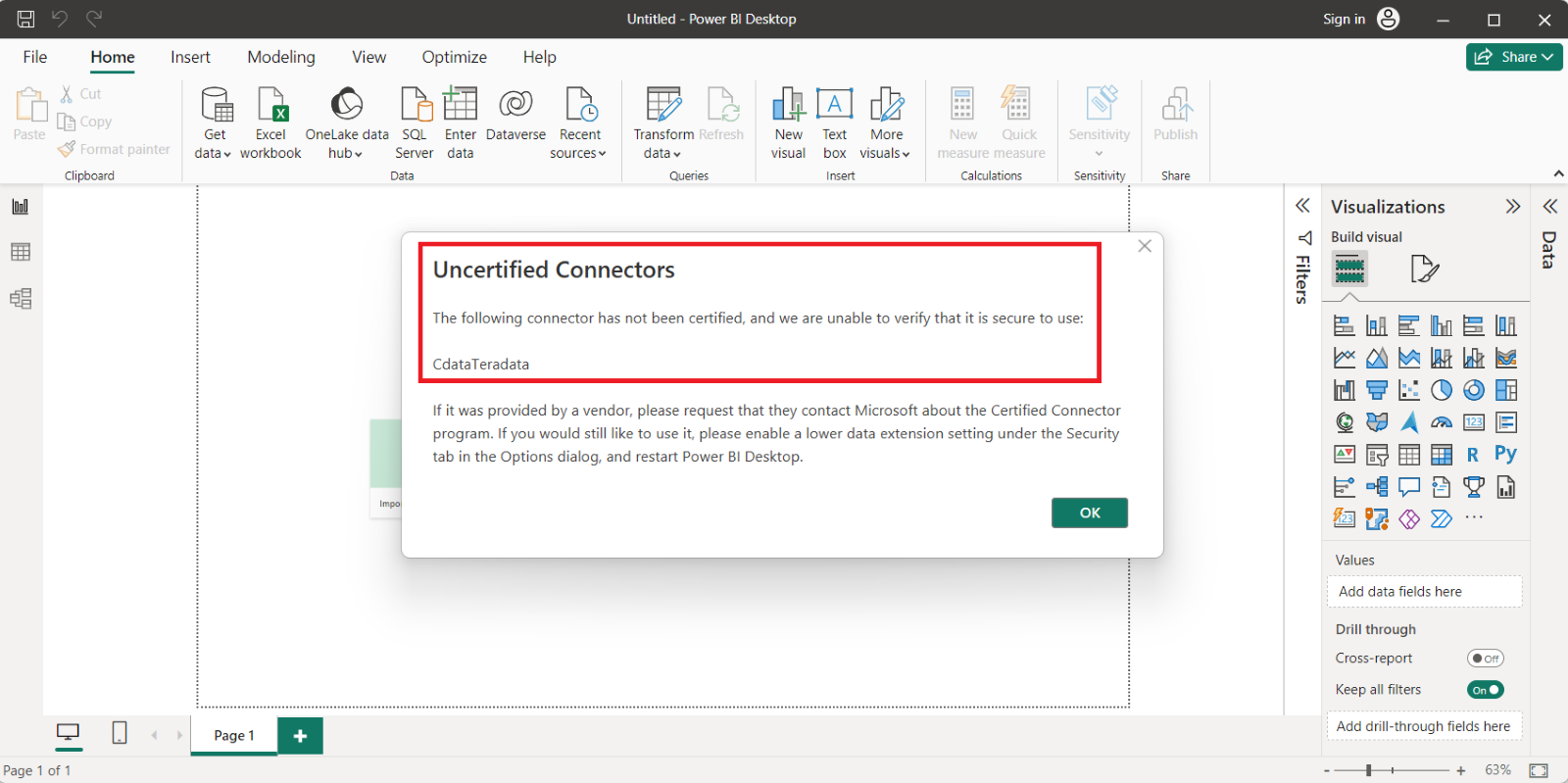 This warning indicates that the connector has not been added to the list of 'certified' Microsoft connectors, but this will not affect functionality in any way, nor will it cause you any issues when using the connector. 
To solve the issue, you will need to manually enable the connector in Power BI. 
All you need to do is to open your Power BI instance and go to:  
File -> Options and Settings -> Options -> Security 

Change the value under Data Extensions to 'Allow any extension to load without validation or warning' and click OK. 
Once you have made this change, restart Power BI and you will now be able to use the CData Power BI Connector without issue.