CData Arc Newsletter
The latest version of CData Arc is here! New customizable dashboards, advanced message tracking and monitoring, and an improved user experience highlight our latest Arc release. Read on to learn more and explore recent news and resources.
New features in CData Arc 2023
Arc's biggest release of the year is here – providing you with powerful tools to improve the admin experience managing and monitoring Arc:
Customizable dashboards to understand performance at a glance
Advanced message tracking for full visibility into your data flows
Message-based logging to easily search logs for specific files & messages
To learn more about how these and other new features can help improve your Arc experience, read our launch blog below.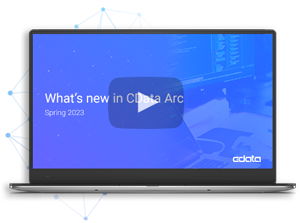 Watch this quick video to get a look into our newest features – customize your dashboard, diagnose the health of your workflows, and follow the journey of a message through your automation pipelines.
Introducing the CData Community!
Have you heard the news? Our brand new CData Community site is here! We're thrilled to offer our customers and partners a platform to connect with fellow CData users, start conversations, ask questions, and interact with our experts.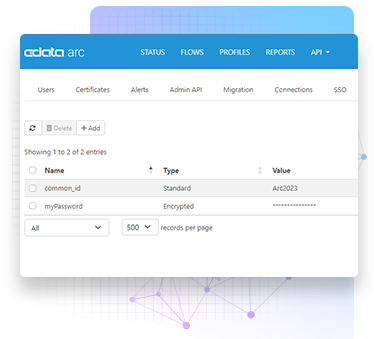 Quick tip of the quarter: Using the Arc Vault
The CData Arc Vault helps secure sensitive values like passwords while improving the experience of building out new workflows and updating existing ones.
A sneak peek into Arc's future
We're making major enhancements to our all-important XML Map Connector, improving your data mapping experience.
Soon, you'll get access to:
Testing environment to see the effects of mapping changes without processing files
Dynamic value mapping based on conditional logic
Customized notifications during mapping for visibility into edge cases
Stay tuned for more news!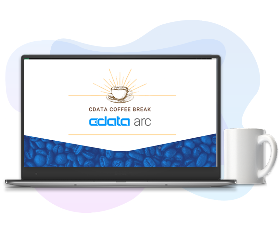 Learn from the experts
Grab a cup of coffee and join us for a live 15-minute demo session of CData Arc, where we'll show you the ins and outs of the tool and host an informative Q&A to field your questions.