CData Sync Newsletter
Thousands of enterprises like yours are leveraging CData Sync as their data integration solution of choice to power their modern data pipelines. In this inaugural issue of our CData Sync newsletter, we're sharing some new and notable features, tips to help you get the most out of your investment, and a sneak peek into the future of CData Sync.

If you'd like to share feedback about how we can make your CData Sync experience even better, click the link below to relay any questions, suggestions, or concerns.
 Provide Feedback
Have you checked out the new & improved Sync interface?
Modern data teams need tools that make their lives easier. You're expected to deliver value faster than ever, and you can't afford to spend days reading documentation or navigating complex tools to make your data pipelines work.

Recently we've been laser-focused on enhancing your productivity with a modernized user interface for Sync. We've streamlined the login process, updated the Sync dashboard, and created an even more intuitive navigation to help you get in, get out, and get your data moving.
 Learn More
In case you missed it…
CData has been named as a 'Customers' Choice' vendor in the Gartner
Peer Insights report for Data Integration! Thanks to our customers who took the time to submit reviews on your experience using CData Sync in your data strategy.
 Read the Report 
| Connect to SugarCRM Data From Anywhere | CData CPO Q&A: Real-Time Data Connectivity in 2023 | 15-minute Coffee Break: Maintain Hybrid Data Storage |
| --- | --- | --- |
| | | |
Quick tip of the quarter: Deploy Sync in Kubernetes!
Organizations use containerization to deploy and manage applications at scale. Now, CData Sync customers can unlock data from siloed applications to deliver integrated, energized customer experiences.
By deploying CData Sync in a Kubernetes environment, you can take advantage of Kubernetes' orchestration functionality, including high availability (no downtime), scalability of loads, and backup-and-restore capabilities.
Learn More 
A sneak peek into the future
Customers spoke and we listened! The CData Sync team is excited that upcoming 2023 releases will deliver even more UI and performance improvements: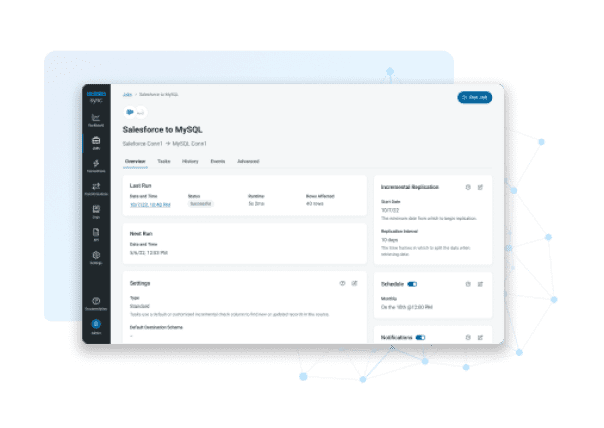 Unified packaging to simplify and streamline Sync deployments in all environments.
Support for new data destinations, including AlloyDB, Netezza, and CockroachDB.
Expanded Sync CDC catalog, including support for sources like Dynamics 365.
Get a view into Sync's new look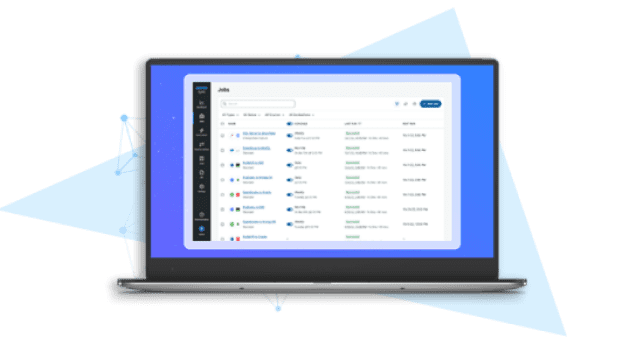 The UI enhancements above are just the first phase of Sync's new look. There's more to come in Q2. Check out the latest UI with a free trial!
Try it Now