My DBAMP version is 22.0.8354.0
I have DMAMP installed on a non OS Drive.   
M:\Program Files\Cdata\CData DBAmp
Trying to upgrade the license using the Config Utility.  Help → Licensing ->Update License
Getting following error.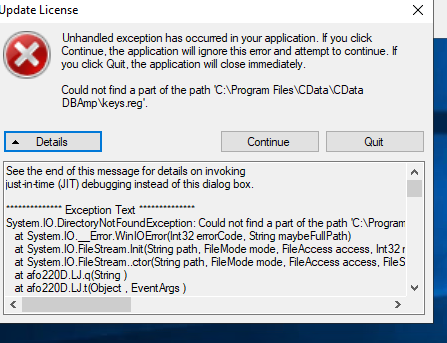 The keys.reg file does not exist on my installation.
Work Around
Create the folder + File the error was complaining about. It can be an empty text file.
"c:\CData\CData DBAmp\keys.reg"
Re-Run the Update License command and seems to work fine now.
Question
Is this fixed in a later version of dbamp?  I am aware I dont have the most recent "patch".