The 'Error opening file for writing...' usually indicates that you are trying to overwrite a file that is in use.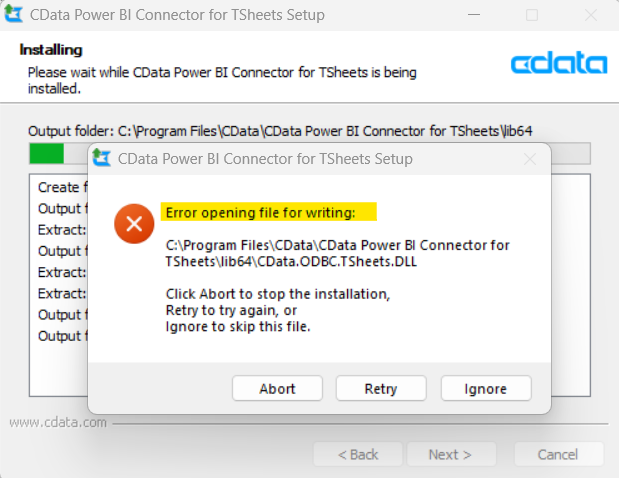 You'll need to close any other applications you have which is using the connector (such as ODBC Data Sources Administrator, etc).  
If you aren't sure what application is using the connector, you can try restarting your machine and installing the connector right after the machine boots back up.